Van Gogh Vodka Pomegranate
tart.
sweet.
vivacious.
35% alcohol by volume / 70 proof
The original pomegranate vodka, our Van Gogh Pomegranate is slightly sweet with just a touch of tart. Infused with a variety of fruits like strawberry, cranberry and orange, this premium vodka can be enjoyed on the rocks or as the inspiration for your favorite vodka cocktail.
Vodka Reviews
4 Stars / Highly Recommended,

The Spirit Journal

4 Stars,

About.com

94 Points / Gold Medal,

Best Tasting Spirits
Mix It Up In...
Honey Pom Pom
1½ oz.

Van Gogh Pomegranate Vodka

¾ oz.

pomegranate juice

½ oz.

fresh lemon juice

¼ oz.

honey syrup (equal parts honey and warm water, dissolved)
Add ingredients to a shaker with ice and shake well. Strain into an ice-filled rocks glass. Garnish with a lime wheel.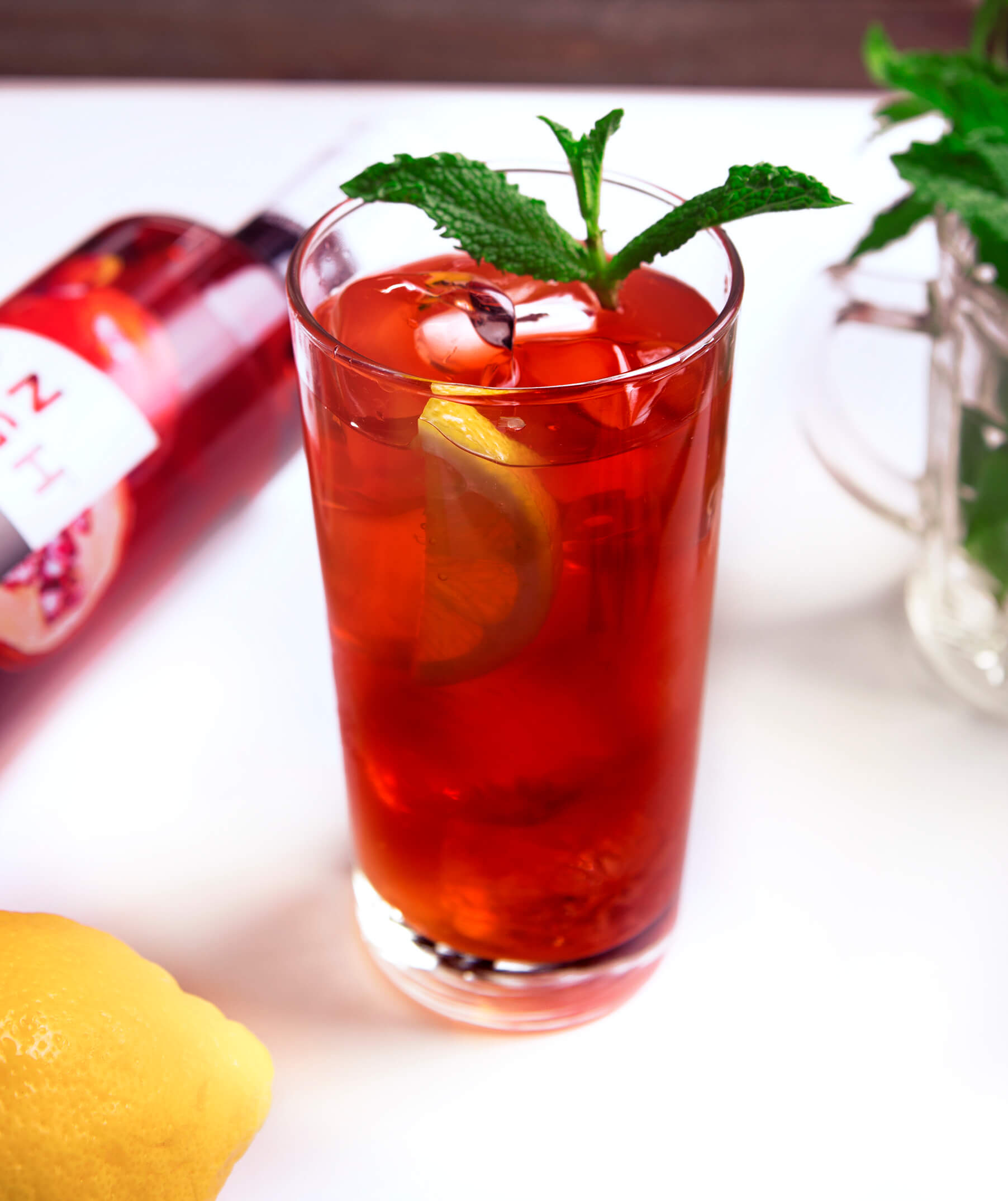 Pomegranate Serenade
2 cups

Van Gogh Pomegranate

3 cups

lemonade

1/2 cup

club soda (or top to taste)
Combine ingredients in a pitcher or punch dispenser with ice. Add lemon wheels for color. Serve over ice with a lemon wedge and mint. Serves 10
Pomegranate Grapefruit Frosé
1 1/2 oz.

Van Gogh Pomegranate

2 1/2 oz.

rosé wine

1 oz.

ruby red grapefruit juice (100% juice, unsweetened)

1/2 oz.

fresh lemon juice

1/2 oz.

simple syrup

1 cup

ice
Add ingredients into a blender and blend until smooth. Pour out into a wine glass. Garnish with fresh mint and/or fresh thyme with strawberry slice.
More Cocktail Recipes
#GoghCreate with us.
Your work of art is definitely gridworthy. Mix, sip and share! Show us how you #GoghCreate, and keep up with what we're mixing up.