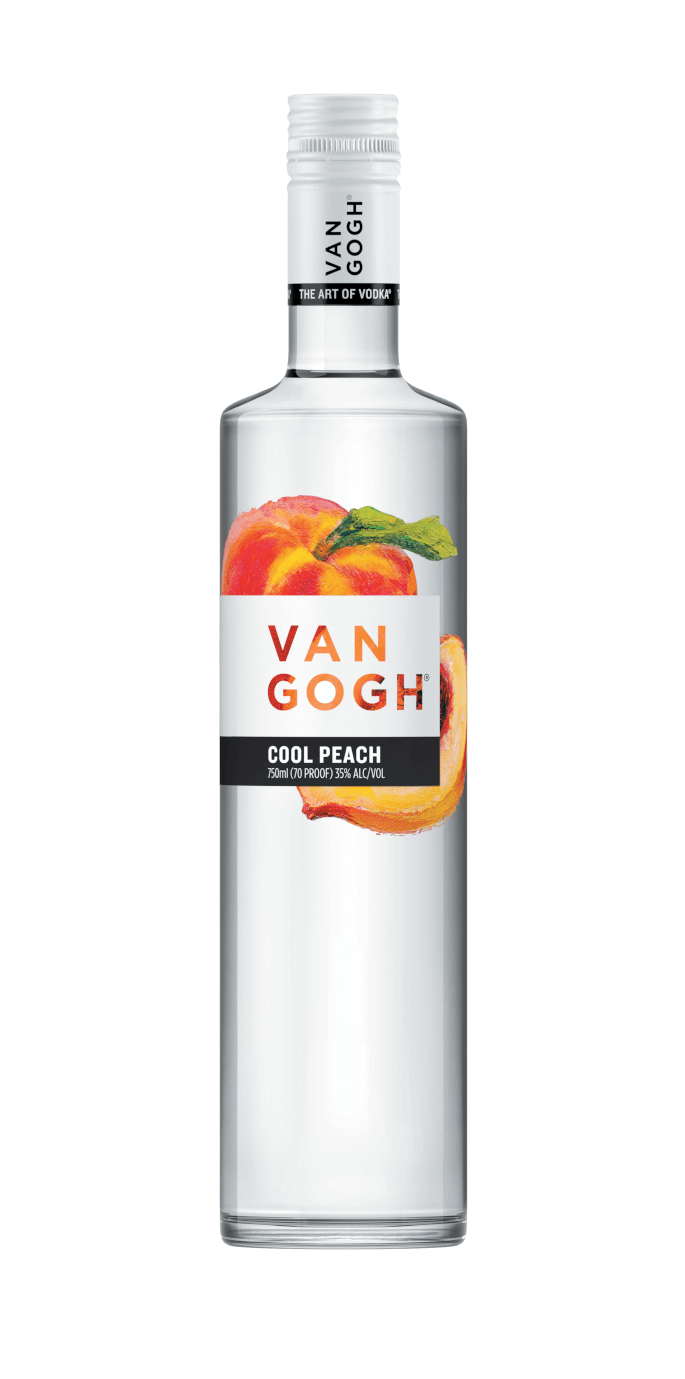 Van Gogh Vodka Cool Peach
juicy.
fragrant.
lively.
35% alcohol by volume / 70 proof
Our Van Gogh Cool Peach vodka is a delicious combination of ripe, juicy peaches and a hint of mint. Cool and refreshing, this premium vodka adds the perfect punch of peach to your favorite vodka cocktail.
Vodka Reviews
4 Stars / Highly Recommended,

The Spirit Journal

93 Points / Gold Medal,

Beverage Testing Institute

Very Good / Strong Recommendation,

Ultimate Spirits Challenge
Mix It Up In...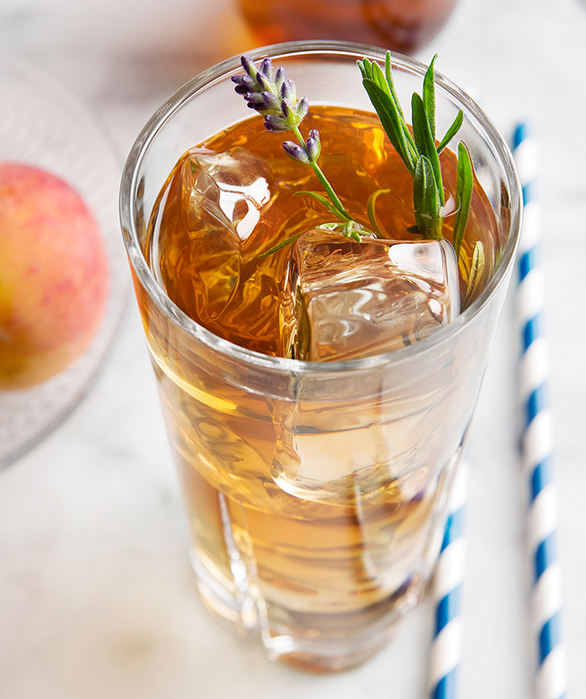 Peachy Palmer
2 oz.

Van Gogh Cool Peach Vodka

2 oz.

iced tea (sweetened or unsweetened)

2 oz.

lemonade
Add all ingredients to a rocks glass with ice and stir briefly. Garnish with lavender or a peach slice.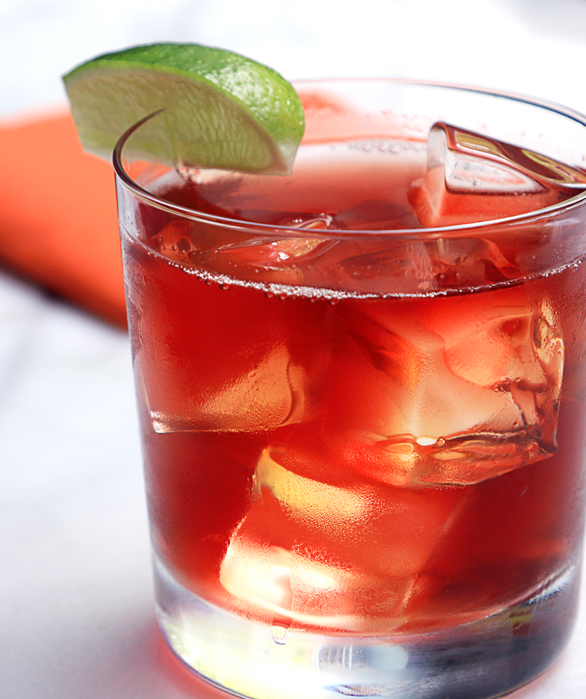 Cool Peach Cooler
1½ oz.

Van Gogh Cool Peach Vodka

1 oz.

pomegranate juice

2 oz.

ginger ale or ginger beer
Build all ingredients over ice in a rocks glass. Garnish with a lime wedge.
More Cocktail Recipes
#GoghCreate with us.
Your work of art is definitely gridworthy. Mix, sip and share! Show us how you #GoghCreate, and keep up with what we're mixing up.