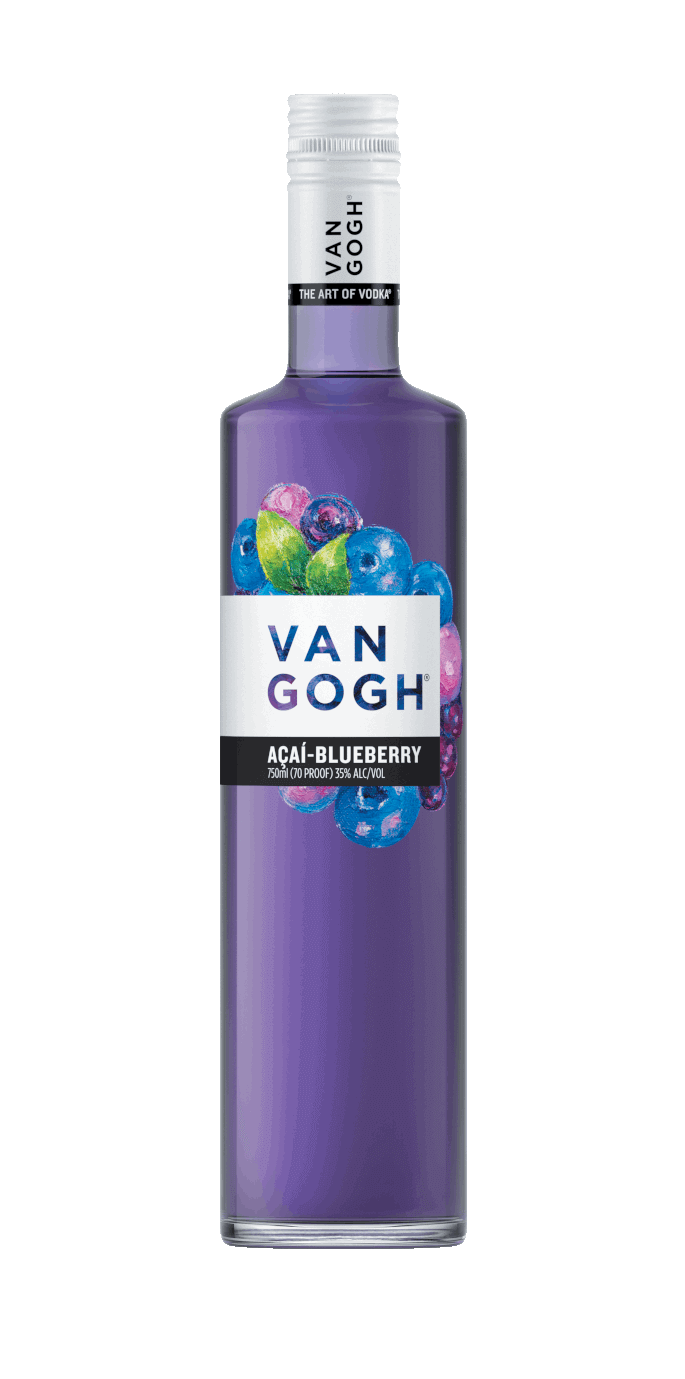 Van Gogh Vodka Açaí-Blueberry
fresh.
fruity.
alluring.
35% alcohol by volume / 70 proof
Our Van Gogh Açaí-Blueberry vodka is an exotic combination of açaí berry and blueberry, with just a hint of raspberry and almond. Light with a tropical berry taste, this premium vodka can be enjoyed on the rocks or mixed up in your favorite vodka cocktail.
Vodka Reviews
5 Stars / Highest Recommendation,

The Spirit Journal

93 Points / Gold Medal,

Best Tasting Spirits

91 Points / Excellent,

Ultimate Spirits Challenge
Mix It Up In...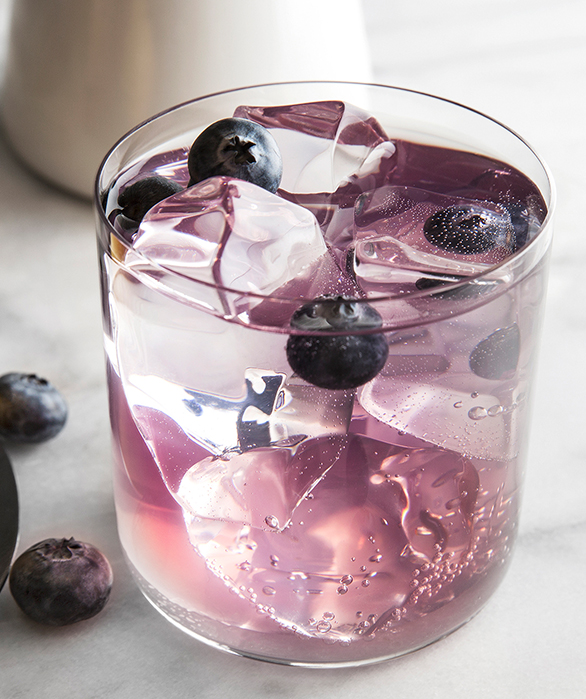 Açaí-Blueberry Lemonade
2 oz.

Van Gogh Açaí-Blueberry Vodka

4 oz.

pink lemonade
Pour into a rocks glass with ice and stir briefly. Garnish with floating blueberries.
Açaí-Blueberry Mojito
2 oz.

Van Gogh Açaí-Blueberry

1/2 oz.

simple syrup

1 oz.

lime juice

10

mint leaves

10

blueberries

Top with

club soda
Muddle mint, berries and simple syrup in a shaker. Add ice, vodka and lime juice. Shake well and strain into ice-filled highball glass. Top with club soda. Garnish with mint sprig.
Lovin' the Blues
2 oz.

Van Gogh Açaí-Blueberry Vodka

½ oz.

cranberry juice

½ oz.

fresh lime juice

½ oz.

honey syrup (equal parts honey and warm water, dissolved)

5

blueberries
Muddle the blueberries in the lime juice and honey syrup. Add remaining ingredients with ice and shake well. Strain into a martini glass. Garnish with two raspberries and a lime wheel on a pick.
More Cocktail Recipes
#GoghCreate with us.
Your work of art is definitely gridworthy. Mix, sip and share! Show us how you #GoghCreate, and keep up with what we're mixing up.