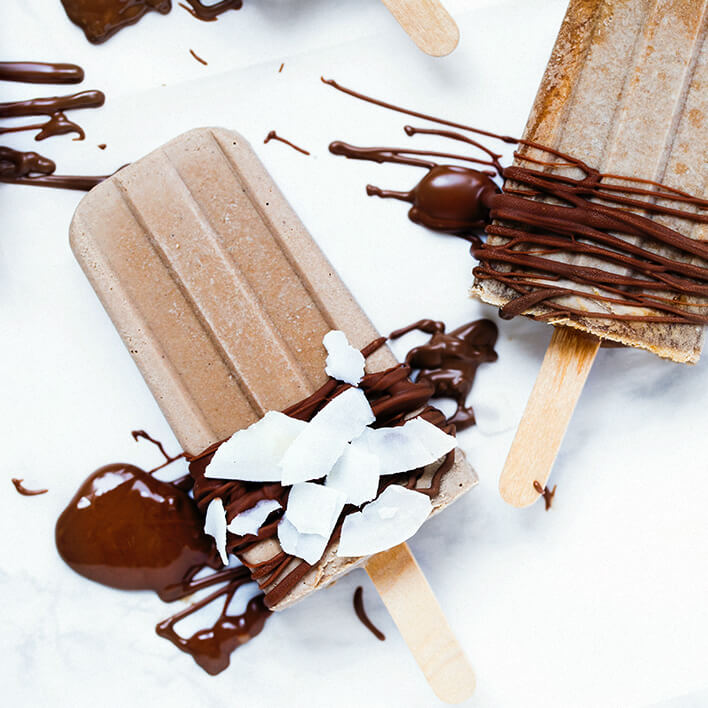 Help Your Party Pop!
Let's be honest; who doesn't crave a refreshing frozen treat as the temps begin to rise? Popsicles are one of our favorite seasonal staples, and now they're making a move into happy hour.
Add a pop of excitement to your summer entertaining with these ultra-refreshing, super simple, boozy popsicles. Crafted with our vibrant Van Gogh Vodka expressions, these frozen treats boast bold flavor using only a few ingredients. #GoghCreate our Açaí-Blueberry Lemonade for a summer classic, or a Double Espresso Pop for a rich espresso taste.  
Açaí-Blueberry Lemonade Pops
⅓ cup Van Gogh Açaí-Blueberry
2 ½ cups lemonade
Blueberries
Mix Van Gogh Açaí-Blueberry and lemonade together. Pour into molds and insert the popsicle sticks. Freeze for 6 hours and enjoy.  
Double Espresso Pops
2 oz. Van Gogh Double Espresso
1 pint coffee ice cream
½  cup almond milk
1 oz. coffee liqueur
¼  cup chocolate sauce
Serves 6
Combine all the ingredients in a blender or food processor, blending until smooth. Pour into popsicle molds, insert popsicle sticks and freeze all the way through, for at least 6 hours.  Drizzle some chocolate sauce over the frozen popsicles and refreeze for 10 minutes before eating for an extra touch.