Create a Van Gogh Brunch Bar
It's that time of year social butterflies have been training for – hosting season. And while you're loving the full calendar of brunches, bridal showers and celebrations, when it's your turn to host, it can be more stressful than blissful.
We understand the party pressure. That's why we're here to help simplify the process, allowing you to reduce the workload without reducing the wow factor with your own self-serve Van Gogh Brunch Bar. Not only will a do-it-yourself bar create an interactive experience for your guests, you'll actually get to enjoy the party instead of playing bartender!
What you'll need: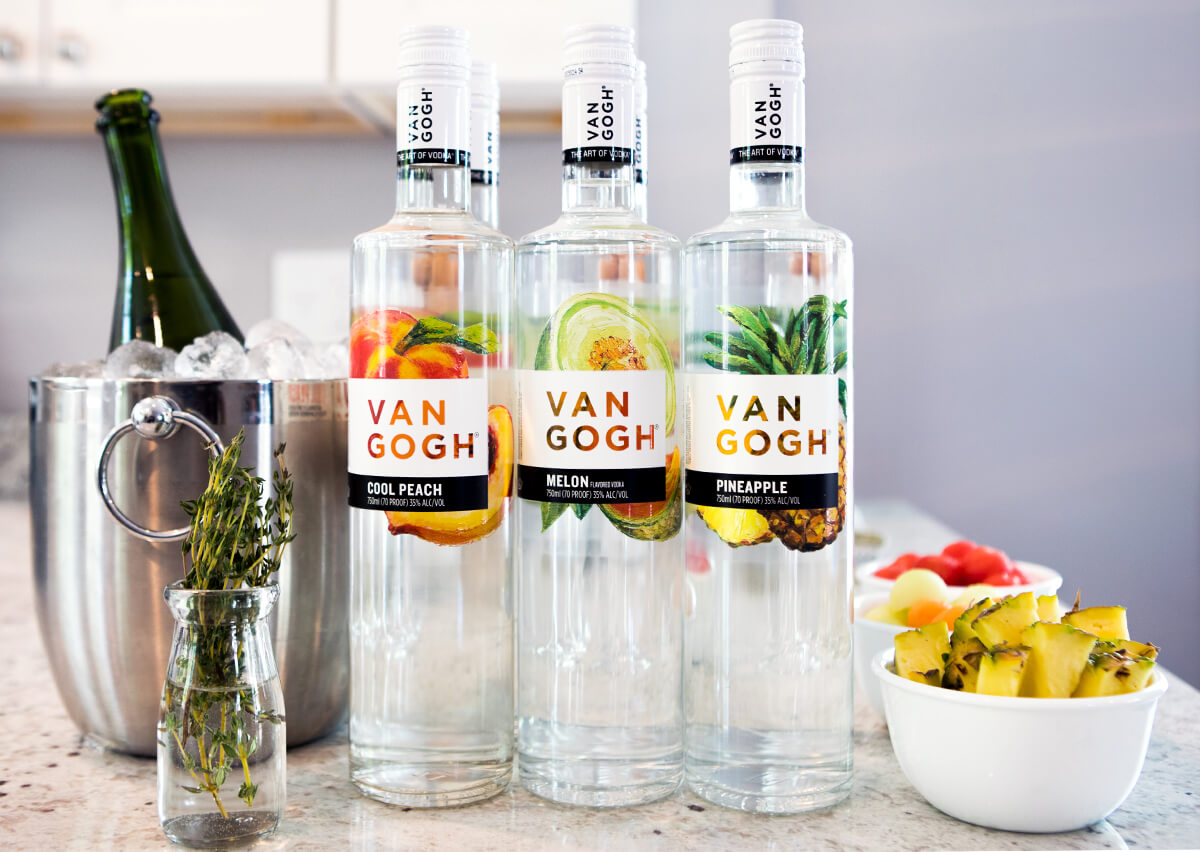 Ditch the standard mimosa bar and elevate your brunch with a mix and match Van Gogh Vodka and sparkling wine bar. The vibrant, signature flavor produced by our all-natural, double infusion process pairs beautifully with the light taste of sparkling wine. Not only is the result delicious, but you'll get to stand out in a sea of basic brunches.
Champagne or sparkling wine (One bottle typically creates 6-8 drinks, so plan accordingly!)

Van Gogh Pineapple chilled

Van Gogh Melon chilled

Van Gogh Cool Peach chilled

Champagne flutes

Fruit (we used pineapple, balled cantaloupe and watermelon)

Beverage tub

Bowls for fruit

Decor
How to make them: 
We recommend a 2:1 ratio of Sparkling Wine to Van Gogh Vodka topped off with fruit, but have guests to serve themselves according to their own preferences.
Top it off:
Complete your brunch (on a budget) with one eye-catching focal piece, such as a bold banner, and a sweet treat guests can enjoy on the go.
And Voila! Now grab your glass and get back to the party already.